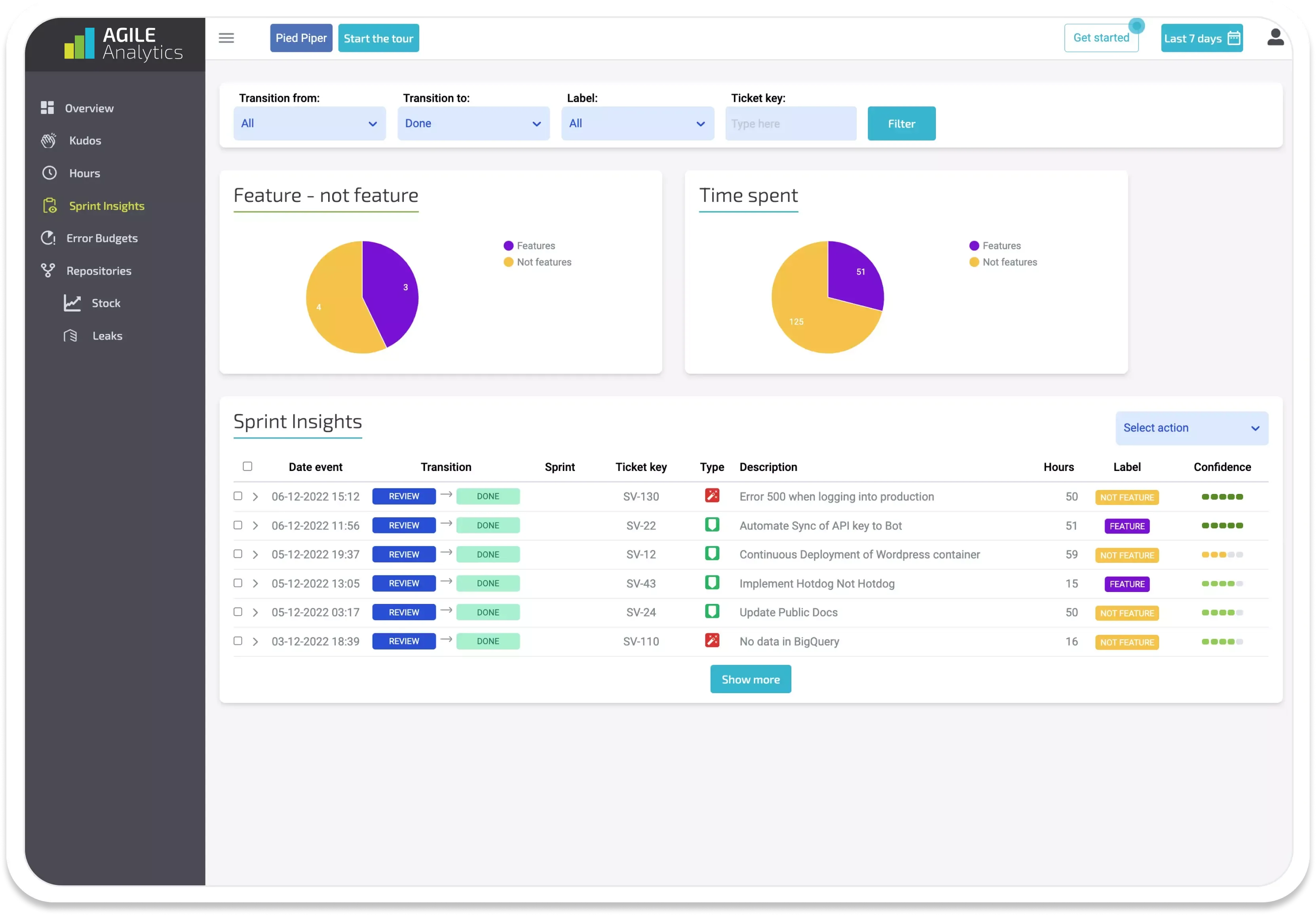 Stop guessing,
start measuring
Get results faster by optimising your agile development flow and team performance
Key benefits
Increase team autonomy and quality of production

Balance maintenance and feature work

Get a grip on software development stock
Feeling
frustrated
because
you
have
no
idea
how
your
agile
software
projects
and
teams
are
really
doing?
Developing new features takes ages

Developers are unhappy or uninvolved

Time-to-market is going through the roof

Productivity and performance data is lacking

Changes in existing software are costly

Not finding or retaining the talent you need
Discover our easy-to-use platform and get end-to-end insights in performance, productivity, and autonomy to empower your teams.
How
does
it
work
?
Why limit your insights on development efforts to Jira or Git only? When you can easily gain insight across your complete pipeline and all your tools?
Agile Analytics is the powerful engine between your project management, monitoring, telemetry, collaborative communication, and continuous delivery systems.
It's extremely easy to set up, integrate and connect with your existing tools. Analyse your performance, improve focus, and make better decisions for your team!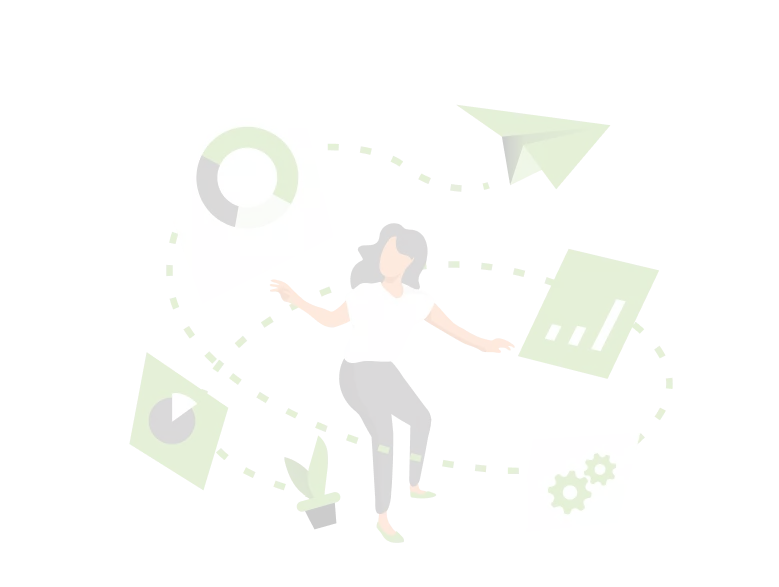 Discover our powerful features
Error Budgets

Monitors if your service level is outside SLA

Improves the autonomy of your agile team

Delivers actionable data about how you're managing production

Sprint Insights

Creates insights in feature development balance

Uses AI and machine learning for analyzing your tickets

Automatically registers the time spent on feature & non-feature work

Stock

Shows your unexecuted development changes

Find out how productive your team is working on deliveries

Receive relevant data about your software 'stock and waste'
This is Agile Analytics
A complete solution: automatically analyses and translates your data on agile software development in one, easy tool

Use our metrics and alerts to make sure that you deliver on your promises and are working on the right things

Increase the productivity and autonomy of your teams while growing engagement

Integrates seamlessly with your existing tools and doesn't require any manual or self-reported data

No need for help from a consultant, easy to use and complete self-service platform
FAQ
What tools can I connect to Agile Analytics?

+

Jira, Slack, GitLab, Bitbucket, GitHub, Google Cloud Platform, Cloud Watch, AWS, Datadog, Prometheus and Elasticsearch. Don't see your tools? Get in touch with us and we'll make it work together!

What does Agile Analytics add to my existing monitoring tools?

+

Agile Analytics takes from multiple source systems and provides monitoring features that are end-to-end throughout your entire development workflow. From inception to production.

Do I need support or consultancy to use the platform?

+

Every link with our source systems is automated. Only the Hours feature data is mostly manual, but includes an inferred hours function. Yes, we love AI.
Do you have more questions?