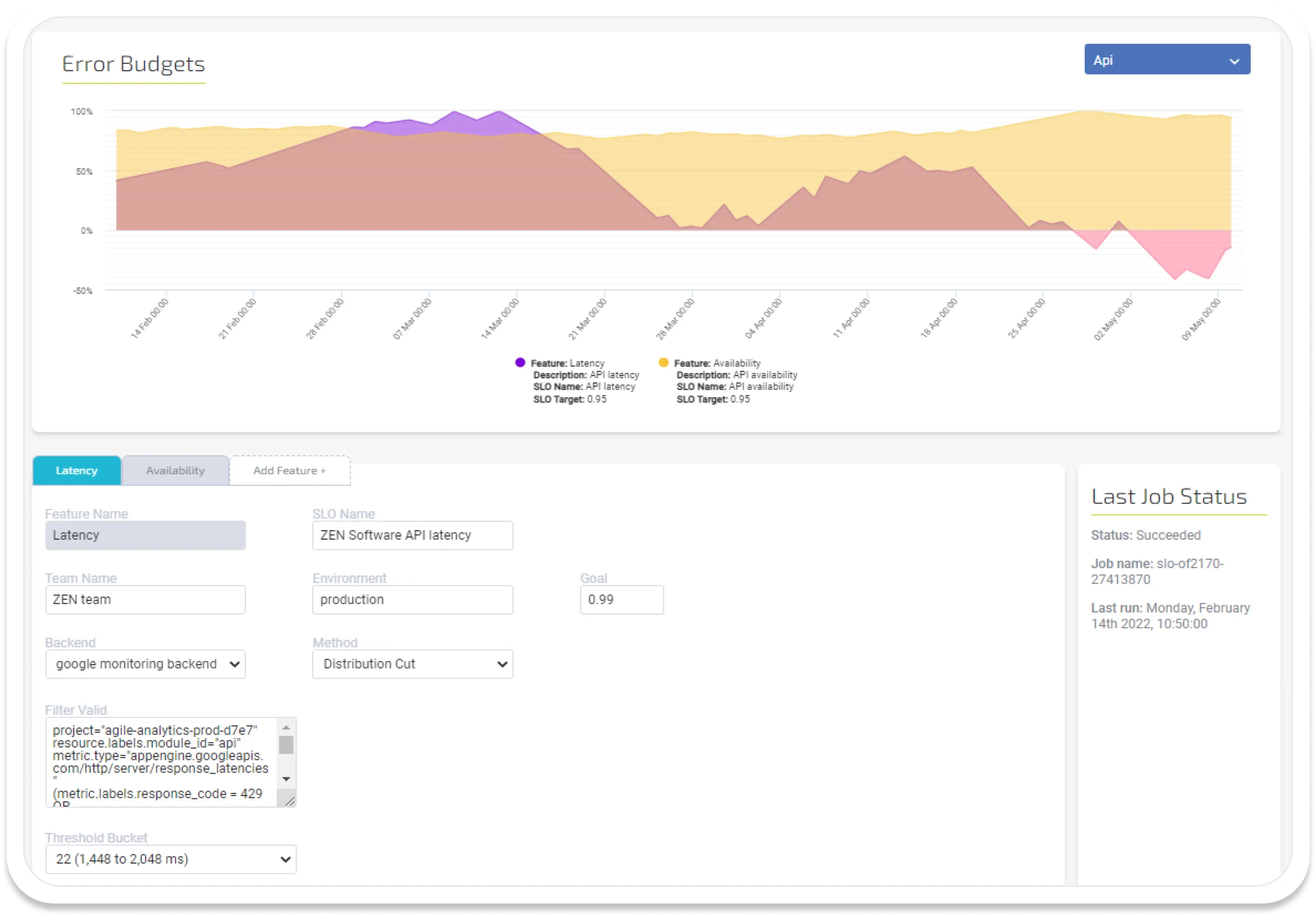 Features
Agile Analytics consists of unique features that easily collect data-driven insights on the performance of your software development team.
The core of Agile Analytics exists of these three powerful features, giving you the insights you need to supercharge your software development. What does each feature tell you?
Error Budgets
Error Budgets feature increases team autonomy and tells you everything you need to know about the quality of your production.
Ensure product/service delivery based on SLA commitments

Link your service level to Error Budgets for automatic monitoring

Receive alerts for significant drops in service level

Enhance team autonomy and gain comprehensive production quality insights
Sprint Insights
Powered by deep learning technology, Sprint Insights identify maintenance and improvement tasks and tracks time spent on each, fostering greater focus and data-driven decision-making.
Utilize Sprint Insights for comprehensive team activity understanding

Identify maintenance and improvement tasks automatically

Track time spent on different ticket types for informed decisions
Stock
The Stock feature allows you to optimize your software delivery and determine deployment cadence and save significant costs.
Analyze backlog and reduce unexecuted development changes

Identify wasteful processes and eliminate waiting times

Track software delivery cadence for improved effectiveness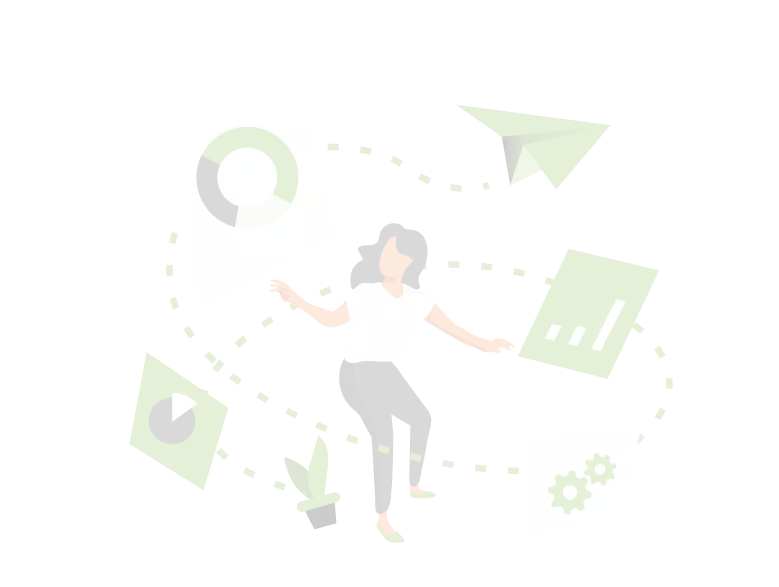 Additional features
But there's more to Agile Analytics!
There are many more great features to discover. Whether it's social or security insights; we've got your covered.
With this fun feature you can reward your team members with a Kudo, celebrate personal and team achievements and keep score using leaderboards. Have a little fun together!

Want high performance software teams and engaged engineers? Then start measuring the four DORA metrics to navigate continuous improvements in your software delivery.

Agile Analytics scans your Git repositories on 'lost' API or private keys. If you find one, you can easily figure out what happened, block the lost key, and solve the incident. Safety first.

We all need to register hours, right? And when we say that Agile Analytics is all-in-one, we mean it. So you can find a quick and easy hour registration feature in our platform that is able to suggest how many hours you made using the inferred hours feature.

Delivering software is a team effort. But how is your team really doing? Are they happy, autonomous, and engaged? Find out by looking at Team Insights.

Reviews code, suggests improvements & solutions for issues in production

Has intimate knowledge of all popular programming languages and frameworks

Is available as easy as @analyticsbot inside your Slack workspace
FAQ
How do I connect my tools to Agile Analytics?

+

You can easily go to Settings in your Agile Analytics account and connect the feature (i.e. Kudos) to the system you need (i.e. Slack). When linking systems like Jira, AWS Cloud, Google Cloud and Git platforms, you can test the connection in your account to ensure a working connection between Agile Analytics and the system.

Do I need to upload self-reported data or manual add data?

+

Every link with our source systems is automated. Only the Hours feature data is mostly manual, but includes an inferred hours function. Yes, we love AI and hate manual work.

How does Agile Analytics use machine learning and AI?

+

This is used in our Sprint Insights feature. This machine learning feature is trained on millions of tickets from Github data. It now automatically determines if a ticket is maintenance or improvement work and registers how much time is spent on both.
Do you have more questions?